Strength and Aesthetics
Glenn tests the strength of a Intercept® Stainless Steel Spacer versus a typical foam spacer and explains why one looks better than the other when it sits inside a double pane window.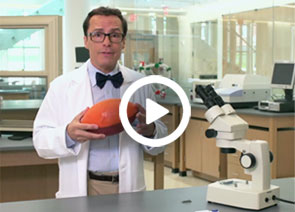 Durability and Gas Retention
Glenn illustrates how the Intercept® Stainless Steel Spacer's durability helps it to retain a window's insulating gas with his microscope and a very common household toy.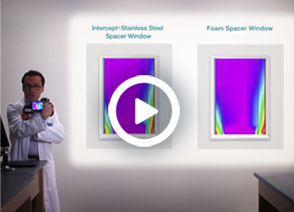 Thermal Performance
Glenn looks closely at thermal images of windows with Intercept® Stainless Steel Spacers versus those with foam spacers and sees something that may surprise you.